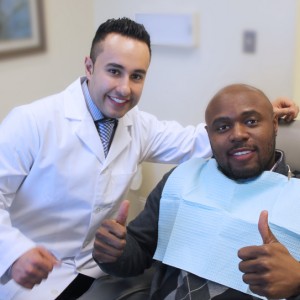 At Family Dental care, we are highly committed to providing all our patients, whether it is your first time here or you're a regular in our office, with safe, gentle, and excellent quality dental care. Visiting the dentist can be an anxiety-inducing experience for many people, but you can be assured that our warm and welcoming team will put your fears to rest. We are sensitive to all patient needs and go above and beyond to ensure that you are provided with comfortable, non-stressful care whenever you visit us.
Scheduling An Appointment
Take the first step to improved dental health and smile confidence by scheduling an appointment with us! You can either click here to fill out our online appointment request form, or give our office a call at (203) 879-9411. Our team is ready to make your smile beautiful and bright!
We understand you have a busy schedule or unexpected life events may happen. Should you need to reschedule an appointment, we ask that you please notify our office within 24 hours prior to your appointment time.
Before Your Appointment
We ask that you please brush and floss your teeth prior to your appointment, or while you are waiting after checking-in to the front desk. Also, please remember to bring the following items with you:
Your completed patient information form(s)
Your insurance card
Please remember that your appointment may last between 45 to 90 minutes. We do not rush our patients, and we value and respect your time. Please arrive 5-10 minutes prior to your scheduled appointment time to review any updates to your patient information forms and/or insurance.
What To Expect At Your First Visit
During your first visit to our office, we will:
Review your dental and medical history forms
Take X-rays of your teeth and mouth
Talk to you regarding any dental issues/concerns you may have
Examine your teeth and gums for cavities, early signs of tooth decay, or early signs of gingivitis
Our team of highly skilled dentists and hygienists will meet with you to develop an individually-tailored dental treatment plan. And of course, we're here to answer any questions you may have. Our goal is to provide you with the best care that fits your needs- no pressure, no stress, no confusion!
After Your Appointment
Regular checkups and routine teeth cleanings are recommended every six months by the American Dental Association to keep your teeth and gums healthy. We will gladly work with your schedule to set a future appointment for regular preventative care after your visit.
If the dentist has provided any at-home care instructions pertaining to procedures performed during your visit, we will make sure you thoroughly understand them and provide written documentation. In case of an emergency or any additional questions/concerns regarding your treatment, you may call our office at (203) 879-9411.